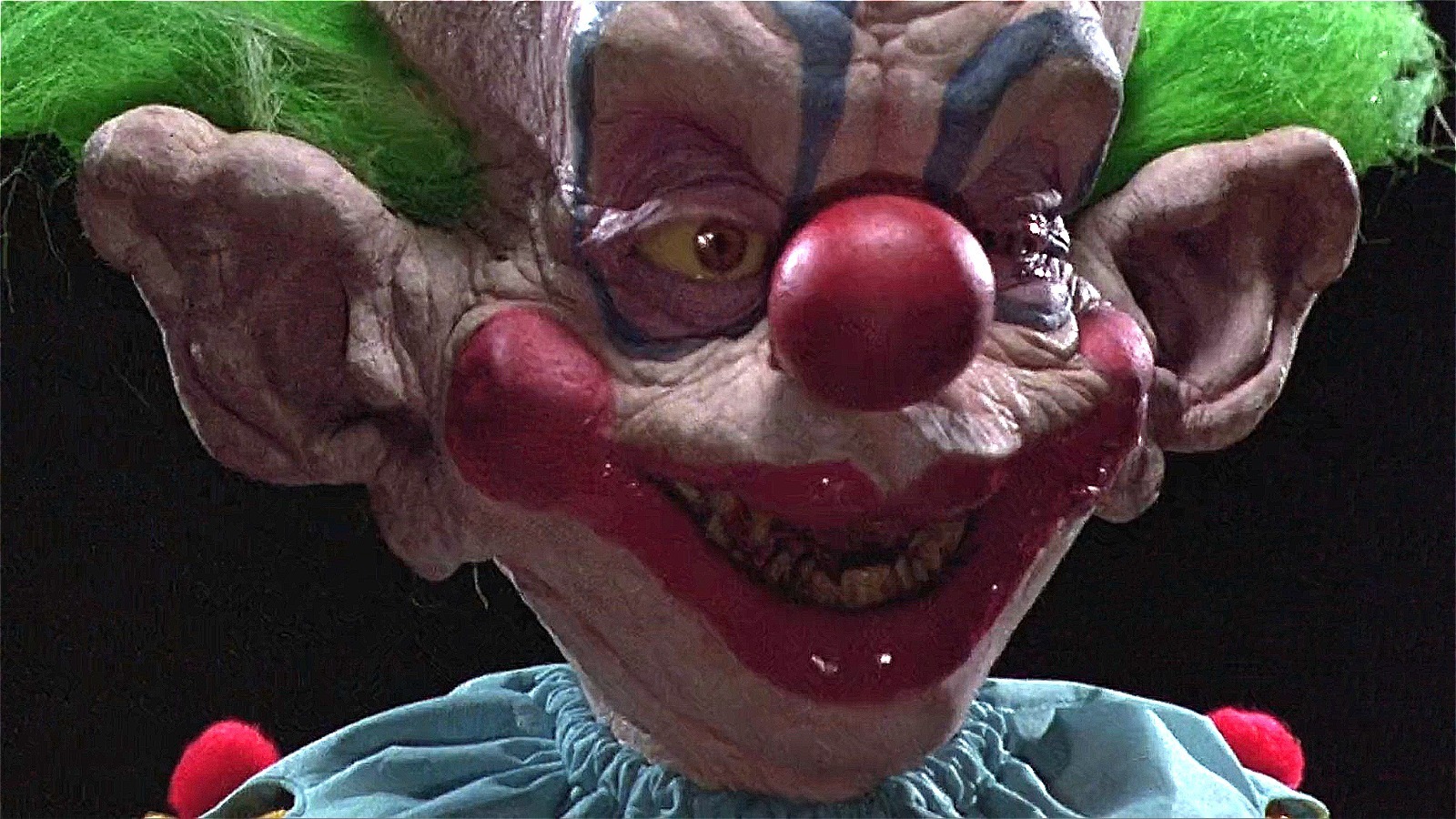 The dreams (and nightmares) of Killer Clowns from Outer Space fans came true when it was revealed at Gamescom 2022 Opening Night Live that the film will be receiving a video game adaptation for both current and next generation consoles in early 2023 thanks to Good Shepherd Entertainment and Teravision. Soaked in nostalgia announcement trailer revels in the 80s aesthetic, featuring movie posters reminiscent of golden age slasher movies, boxy desktop computers and old cassette players. Most importantly, it features bizarre clowns who return to terrorize and prank the population of Earth again.
However, instead of a single-player cinematic experience mirroring the movie, Killer Clowns from Space: The Game will be an asymmetrical multiplayer game where players control either humans or clowns fighting against each other. This shouldn't come as much of a surprise, as the trailer showed the game being spearheaded by Randy Greenback, executive director of Friday the 13th: The Game, which uses a similar gameplay system.
However, fans of the original movie will be happy to know that the game's adaptation shares some of the same creative talent. The Chiodo brothers are both serving as executive producers, and composer John Massari, who scored the original film, also returned. "We know our fans will be thrilled to be able to try on the Clowns' oversized shoes for the first time… Because they are," the brothers said in a statement (via IGN).