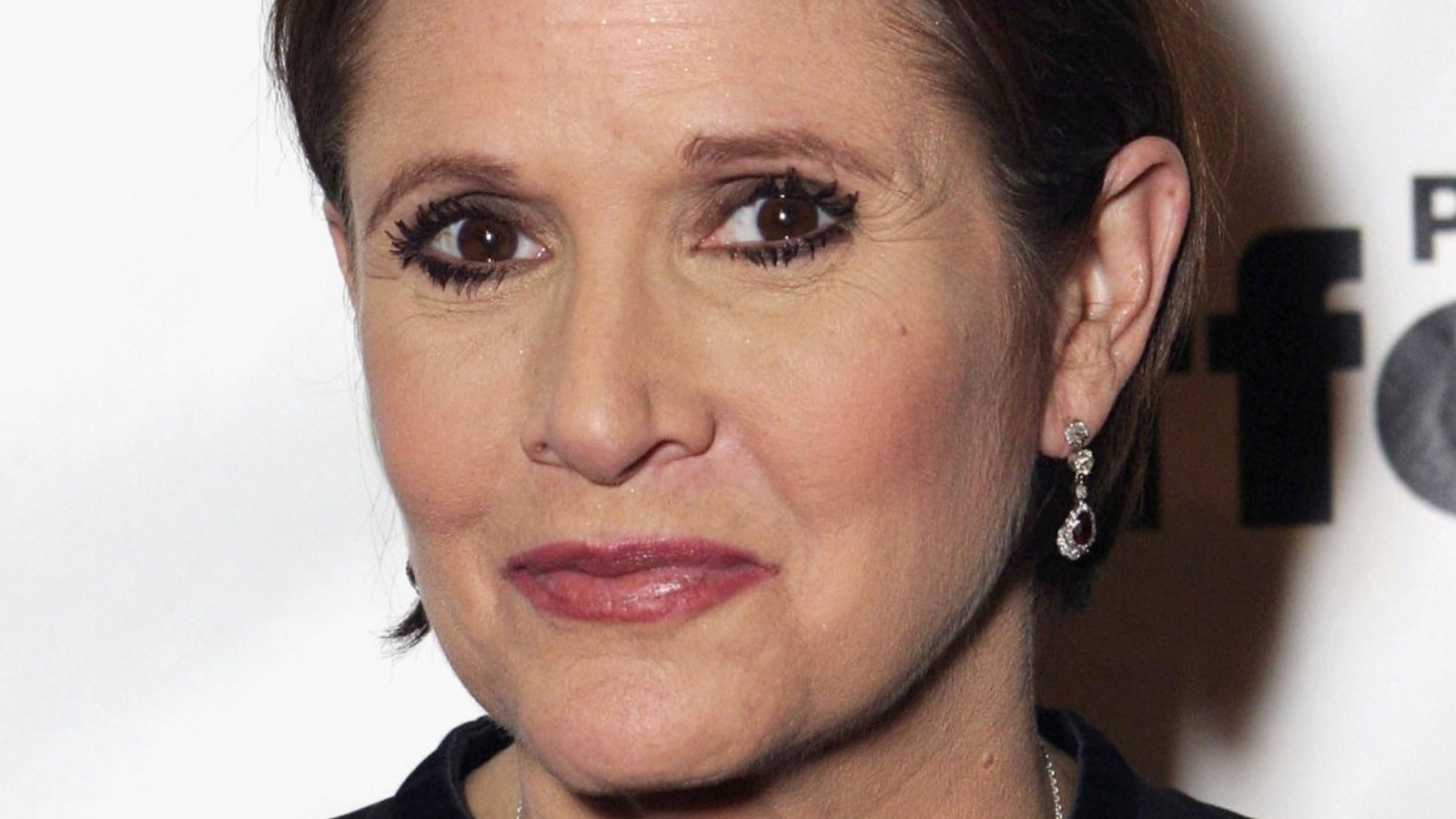 In episode 14 of season 7 of The Big Bang Theory, titled "Convention Mystery", Carrie Fisher and James Earl Jones finally met… that is, in real life. While the appearance of both actors on the show was a pause-worthy moment for fans and no doubt Star Wars-obsessed Sheldon Cooper (Jim Parsons), the two actors still never appear side by side. Jones (plays himself) and Sheldon go to Fisher's (also plays himself) house, ring the doorbell and run while Fisher opens the door holding a baseball bat, only to find an empty porch. It was a tongue-in-cheek reference to the fact that they had never met, but backstage, Fisher and Jones finally crossed paths.
TV journalist Natalie Abrams tweeted tidbits from the 2014 San Diego Comic-Con press conference, where the show's writers shared their thoughts on the two-star reunion. Abrams' tweet reads: "James Earl Jones and Carrie Fisher never met until ["The Big Bang Theory"]. Carrie's first words to him? "Dad!" Additionally, Jones commented on his cameo in The Big Bang Theory, telling CBS in 2014 (via the show's official channel). facebook page) that it was "great excitement" for him to appear at a party.
Even though The Convention Riddle brilliantly sticks to the original twist on this amazing detail, the episode is still considered a fan favorite. It's good to know that the cast finally got a chance to meet before Fischer's untimely death in 2016.